4 tags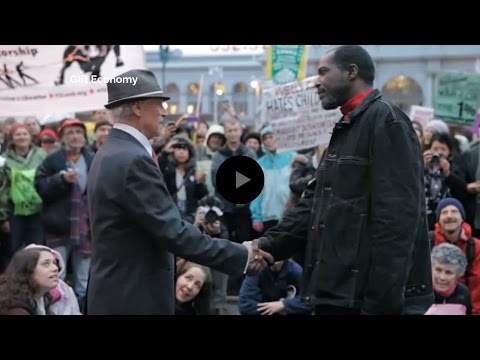 7 tags
The Smile Epidemic
As we celebrate the first United Nations International Day of Happiness today, March 20, 2013, I thought it would be a perfect opportunity to introduce Jennifer Moss, an incredible woman that my team had the opportunity to meet at SXSW in Austin last week.  Jennifer is the co-founder & chief brand guardian of The Smile Epidemic – a wonderful initiative that aims to create "The Happiest...
7 tags
Join The Revolution
Pilar Gerasimo and Cindy Joseph at a recent Wello sponsored event at STORY I've been changing things up a bit recently, and using my blog to spotlight some of the incredible women that I meet, work with and play with each day.  Since I just finished reading a thought-provoking blog post from Experience Life editor-in-chief Pilar Gerasimo - I thought I'd write a little about her and...
2 tags
Get Your Soul in Control!
I often tell people that I have the coolest job in the world.  One of the reasons I feel that way is that meeting passionate women entrepeneurs is actually part of my job.  How great is that!?!  And I met a ton of them over the past few weeks during Wello's sponsorship of a wellness experience at STORY.  [[MORE]]One such woman was Janet Neal, who recently sent me a copy of her book,...
6 tags
STORYteller Rachel Shechtman
Over the past few months, I've had the pleasure of collaborating with Rachel Shechtman - a visionary who's completely disrupting retail as I know it.  Rachel is the founder and creative genius behind STORY, a Manhattan boutique that offers customers a completely new in-store experience every four to eight weeks to reflect a particular theme.  [[MORE]]As themes like "Color," "Love" and "Home for...
6 tags
Love Yourself
Recently, I was invited to preview a rehearsal of 4Chambers, a participatory experience created by Jody Oberfelder that opens in the fall of 2013.  I was pleasantly surprised by her personal invitation and still find myself reflecting on the unique experience she's creating.  [[MORE]] While watching the dancers move gracefully around the floor, I really did become aware of my own heart...
4 tags
Get Active in 2013
Gretchen Reynolds had two interesting articles in the New York Times over the past few weeks that are definitely worth checking out. [[MORE]] The first, "Exercise and the Ever Smarter Human Brain," presents an emerging view of evolution that posits that physical activity played a critical role in making our brains larger.  Amazing!  The article goes on to explain why this should be...
3 tags
Sparks of Inspiration
It's been a quiet weekend of reflection as I wind down the year and mentally prepare for the holidays. The warmer weather inspired me to go outside and nurture my rose bushes and flower beds for winter. The spark reminded me of the importance of paying attention to those daily flashes of inspiration. They truly are gifts that bring forth the playful part of me.[[MORE]] It lines up with...
7 tags
Rise Up
photo by Chuck Olsen, Vidtiger, http://vidtiger.com Music makes me feel alive and helps me express myself when words cannot be found. Lately, I don't have the words for the profound sense of gratitude I have for all the wonderful things happening in my life.  I am convinced that telling stories through song and dance - our heart's desires - can bring people together in unexpected...
5 tags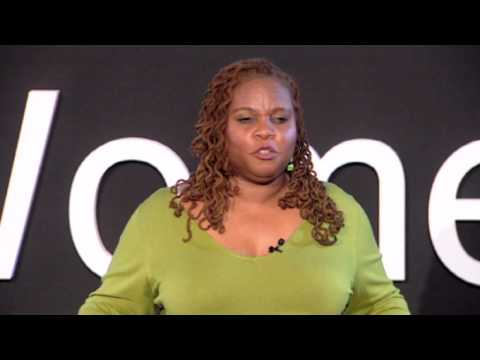 3 tags
Grab Earth
I would LOVE to invite Agnes Denes to lunch and learn more about how I can support the projects she wants to pursue.  What a visionary! An enlightening article was written in the New York Times about her creative "ecologically conscious earthwork" being introduced in Leslie Tokonow's gallery in New York. [[MORE]] The final quote of the article stirred my soul – "There's a lot of...
7 tags
Perfecting How We Practice
It was a big week for us Big Ten College Football fans!  I was one of many celebrating as The Ohio State Buckeyes beat the Michigan Wolverines, 26-21 to finish the season 12-0 in Urban Meyer's first year as head coach.  (Way to go Urban!)   [[MORE]] The team performed in front of the largest crowd ever on site to see a game at Ohio Stadium.  ESPN calls the Michigan-Ohio State rivalry the...
4 tags
Colorblind?
My daughter and I happened upon a fun(ny) adventure today. We needed colored string and beads for a project. So, of course, we started to Google what shops we should visit.  We ended up choosing Bead World USA on Broadway/37th. Traffic was horrendous, so I decided to run the 40 blocks and she agreed to ride her scooter. Off we went listening to music while enjoying the sunny sides of the...
7 tags
Watch
Had the honor of hearing Brene Brown speak at the University of Minnesota's Center for Spirituality and Healing yesterday as part of their Wellbeing Series.  Don't have a video from that event to share, so check out this video from her TED talk!  She's incredible!
9 tags
Listening And Finding Your Voice
As the year starts to wind down, I've been speeding up to finish 2012 tasks, while at the same time slowing down to adequately plan for 2013.  To that end, this week included many review and planning sessions that required questioning colleagues and listening to their answers.  So when I read "The Science and Art of Listening" written by Seth Horowitz in today's New York...
2 tags
Back On My Feet
Recently, I had the pleasure of speaking with Anne Mahlum, a woman that I admire tremendously.  Anne is the Founder and President of Back on My Feet, a non-profit organization that seeks to help homeless people gain self-sufficiency by using running as a means to build self-esteem.  As Anne so eloquently puts it, "Running is a beautiful metaphor for life.  Life is about choosing different...
9 tags
The Science of PLAY
A few days ago, I blogged about a clever little acronym that my team and I have been working with called PLAY, which - on one level, stands for Protein intake, Liquid intake, Activity and You time.  In our research of how women can begin leading healthier lives, we've found that getting the right amounts of each of these daily can really help. [[MORE]] But I haven't written yet...
8 tags
Talking About PLAY at FNCE
I'm extremely energized, because I just returned from the Academy of Nutrition and Dietetics' Food & Nutrition Conference & Expo (FNCE) where I had an opportunity to learn about the work of hundreds of nutrition professionals, while also sharing more about the incredible work that we're doing at PepsiCo.   [[MORE]] In many of my own speeches and one-on-one...
3 tags
Tracking Your Body
A colleague just forwarded this interesting article on CNN Health about tracking your body and the Quantified Self movement.   I especially loved this snippet describing the perspective of Larry Smarr, the man featured in the article, on how we should treat our bodies. "In Smarr's view, it's absurd that we know the ins and outs of our cars, and invest in maintaining them, in...
6 tags
Movement & Memory
I recently had the pleasure of meeting Wendy Suzuki, a professor of neural science and psychology at NYU who studies - among other things - how exercise effects learning, memory and cognition.  We always hear about how physical activity is great for your body and can even improve mood.  With Wendy's research showing that physical activity actually changes the brain and makes you...
1 tag
10 tags
Motivating People To Move More
I loved this article, published on Jane Brody's Personal Health Blog on the New York Times site this past Monday.  It highlights recent research suggesting that medical professionals and public health officials rethink the language they use to motivate people to (cringe) "exercise." [[MORE]] Dr. Michelle L. Segar, of the Institute for Research on Women and Gender at...
4 tags
Sleepless in Seattle
Just returned from Seattle, where I spent an incredible few days with members of the city's AIGA chapter exploring ideas about how to empower the people of Seattle to improve their health and wellness.  As my headline implies - we were on the move, and had very little sleep! [[MORE]] I'm incredibly grateful to the designers and community health experts who volunteered their time to...
8 tags
Collaborating with Student All-Stars
It's been a crazy couple of weeks - jam packed with meetings and workshops.  That's meant very little time to update this blog!   After an exciting 2 days at the AIGA Design for Good workshop in New York on August 10 & 11, I had the pleasure of spending last week with a group of students participating in the Chicago Innovation Chase All-Stars competition at PepsiCo.   [[MORE]] ...
7 tags
Thanks AIGA New York!
This past Friday and Saturday, I had the honor of working with an incredible group of designers, health experts and community representatives who had generously volunteered their time to explore creative, new ideas for how to prevent lifestyle disease in New York city.  (That's one of them, Dave Dawson, above!) [[MORE]] A big "thank you" to the New York chapter of AIGA, and...
5 tags
Something New In Nutrition Literacy
I've ranted before on this blog about the need to focus on improving people's health literacy if we truly want to change lifestyle disease trends.  So this article in Medical News Today regarding a new algorithm developed by a doctoral student and her professor at the University of Illinois - really got my attention.[[MORE]] According to the article, only 80% of the dietitians that...
5 tags
Why Healthcare Needs More Women Leaders
I was honored to be asked to post this week to Rock Health's blog in honor of xx in Health week - a week in which they encourage women to share stories and insights regarding why it's important to improve gender diversity in healthcare leadership.  Below is the post as it appeared on their blog this week!...
7 tags
Inspiring Conversations at the Rock Health XX...
The PepsiCo Nutrition Ventures team and I recently attended the Rock Health XX Retreat in San Francisco, and had some incredible conversations about well-being with some amazing women.  Check out this video that we recently posted about the event!
6 tags
Getting On My Soap Box
Inspiration can strike at unexpected moments.  I was unexpectedly inspired last Sunday while watching 17 year old Kallie Myers' dramatic victory in the 75th All-American Soap Box Derby in Akron, OH on TV.  It was her final year of eligibility for the annual race, which she had entered - but failed to win - for the past 7 years.  (Here's an AP article about her victory!) [[MORE]] ...
6 tags
Know Why You Buy
It's not easy to choose what to eat and drink anymore.  We're bombarded with information about foods, ingredients, farming methods, processing methods, and packaging materials that have been linked to cancer, obesity, allergies, inflammation, diabetes, stroke, heart disease….the list of possible consequences is endless.  And since navigating through all the information is tough...
4 tags
Wikipedia Needs More Women
Winston Churchill once said, "History is written by the victors."  It's undoubtedly true that those who record history have a tremendous impact on how future generations perceive those events. That's why this article in Slate last week was so troubling to me.  The article focused on Wikipedia co-founder Jimmy Wales' response to a question during the Wikimania...
4 tags
Retrain Your Brain for Optimism
Haven't posted in a while as things have been super busy, but thought I'd quickly share something I read this week to send a little positive energy your way! Jane Brody of the New York Times wrote this article back in May.  The piece explained some of the personal success she's experienced in life by having an optimistic outlook, while also summarizing the research of University...
5 tags
Target Food, Target Audiences
Mom and me at Aspen Ideas Festival, June 28, 2012 The below "Target Food, Target Audiences" post is actually something I posted recently on PepsiCo's "Living the Promise" PepsiCo employee blog. As always, would love your thoughts! ___________________________________________________________________ I'm very excited to participate in the 2012 Aspen Ideas...
4 tags
Words Can Change Behavior
Over the past year, I've had the privilege of leading a team that's devoted to exploring new ways to address the nutrition needs of people experiencing specific health or life events.  I'm excited to have led a conversation around this topic here at the Aspen Ideas Festival, as we continue to explore ways we will meet the needs of the next billion consumers. [[MORE]]I've recently spent a great...
8 tags
Keep Her In The Game
Check out me, doing the high jump back in high school! Last week Gatorade, partnering with the Women's Sports Foundation, launched an inspiring campaign "Keep Her in the Game" to raise awareness around the declining rate of female participation in sports, and the 40th anniversary of Title IX.[[MORE]] Studies have shown that girls who played sports from childhood have higher self-esteem and...
6 tags
Talking About "Why Women Can't Have It All" at...
Last week, I started a discussion thread on Linked In asking for women's reactions to Ann Marie Slaughter's article in the Atlantic, "Why Women Still Can't Have It All."  And WOW…what a response I got!   This has been an extremely controversial article that has a lot of people talking.  Apparently over a million people have read the article online! [[MORE]] Today, I was lucky enough to be able...
5 tags
Quality - Not Just Quantity
One of my biggest pet peeves is when people trying to lose weight single out one thing in their diets to demonize - like fat, carbs or calories.   That's why this article in yesterday's Wall Street Journal seemed worth sharing.  The article talks about the results of a recent study published by the New Balance Foundation Obesity Prevention Center, which is part of Boston...
5 tags
Aspen, Here I Come!
I'm really excited to be participating in the Aspen Ideas Festival this year as part of the PepsiCo delegation.  If you happen to be there, please feel free to join me at the PepsiCo Cafe for a hike I'm organizing on Friday, June 29th at 8:00 am, or a group discussion about my work on exploring creative, new ways to address women's nutrition needs on Sunday, July 1st at...
4 tags
Go Off And "Jam Out"
A friend who caught my post yesterday about how intimidating cooking can be forwarded me this great blog post from StudioFeast.com, which also recently appeared on FoodandTechConnect.com.   The author, Mike Lee, had some fantastic things to say about how we should view the experience of cooking, that I wanted to share…. I believe that if you pay attention to how a dish is structured,...
4 tags
Don't Be Afraid! Be Creative When Cooking.
I really enjoyed this touching article in Friday's New York Times by Dawn Lerman, founder of Magnificent Mommies.  It drove home a point I made in yesterday's blog about the importance of getting kids in the kitchen, and also reminded me of a question I get a lot from cooking novices when I urge them to go try it. Lerman writes…. My grandmother, who was nicknamed Beauty, taught...
6 tags
Get Your Kids In The Kitchen
A friend of mine was having a conversation with her 4 year old last week, when he stated with conviction that all vegetables come from freezers.  She suddenly realized that she'd never actually shelled peas in front of him, or shown him a tomato plant.  And why would she have to?  As a busy working mom, living in Manhattan, there's a lot of temptation to save time by eating out or...
5 tags
Health & Humor
I really enjoyed this interview in Atlantic Health this morning with AJ Jacobs, the author of a new book called, Drop Dead Healthy:  One Man's Humble Quest for Bodily Perfection.  Jacobs apparently spent 2 years trying out various exercise regimens and diets, as well as following the advice of myriad health experts - to understand what "good health" really is.  I'll have to...
4 tags
Afraid To Talk About Nutrition?
As a food scientist and nutritionist, I'm often asked by friends and family for nutrition advice.  Many times, they come to me when they have to change the way they typically eat or drink because they're going through things like cancer treatment or recovery from surgery.  And when I ask them why they're not posing these questions to their doctors, they tell me they're...
3 tags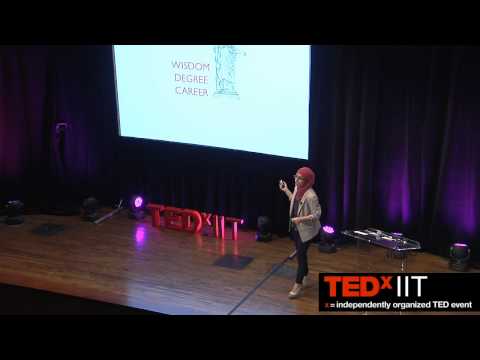 Me First
Last week at the Rock Health xxRetreat, I had a lot of conversations with women about how we're often so busy caring for spouses, children, aging parents and others - on top of everything else we're doing - that we completely lose sight of how important it is to care for ourselves.  We forget to take care of not only our basic nutritional needs, but also our needs for other really...
5 tags
Eating Right Is Tougher Than Taxes
This item in NPR's Food Blog, The Salt, is just another great example of why we need to find ways of making nutrition more relevant to people.  It highlights some information from the recent 2012 International Food Information Council Food and Health Survey indicating that more than half of Americans think it's harder to eat right than it is to do taxes.  Can you believe that?!? ...
4 tags
Opening Remarks From Rock Health xxRetreat
I was honored to be a part of the Rock Health xxRetreat in San Francisco yesterday - an incredible event that brought together more than 120 women to support female leadership in healthcare.  Big "thank you's" to Halle Tecco, Clare Wylie, Leslie Ziegler and all of the women at Rock Health for organizing such an inspiring day. I had the privilege to kick-off the day with some...
4 tags
Getting Ready to Rock
Just 8 more days until the Rock Health XX Retreat in San Francisco.  Can't wait for this event, which gives women an opportunity to network and learn from other women leaders in the healthcare space.  Hope to see you there!
8 tags
Women - Take Care of Yourselves!
This week is National Women's Health Week, organized by the US Department of Health and Human Services to encourage women to make their health a top priority.  It's ironic that their theme this year is "It's Your Time," because my friends and I have been talking a lot lately about how as women, we're often so busy taking care of others, that we forget to take...
5 tags
Celebrate Women Revolutionaries!
Throughout my life and career, I've always been lucky enough to be supported by women mentors who encouraged me to make a difference, and do what I felt was 'right.'  So I was really struck by the work of Laura Burhenn, an artist who recently released a new album and portrait project celebrating women revolutionaries.  Here's more about her work and new album, "Generals," from music...